It's a playlist, not an album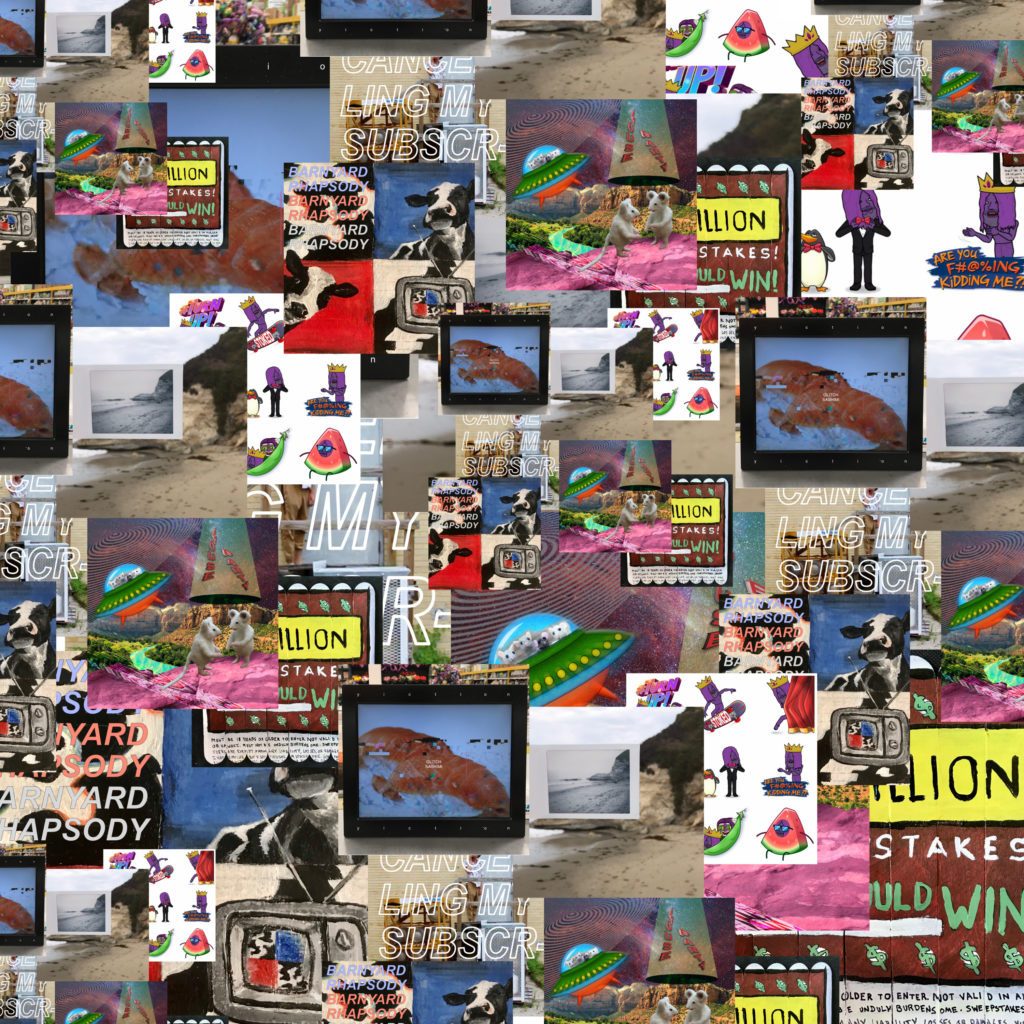 Posted on September 28, 2020
---
Welcome to the behind-the-scenes
This post is a collection of everything I did to create This Digital Mess I've Made. Right beneath this text, you'll find individual links to each of the song backgrounds. Below that, I go over the different marketing tactics I tried out, as well as the origins of the idea.
Song Commentaries
Mockup hype marketing
My friend Bryce let me use his placeit.net account for making mockups. I then used Affinity Designer (my preferred photoshop knockoff) to put captions over the people wearing my album covers on their shirts. They turned out really well in my opinion.
The comments are actually from real people. I texted some friends and asked them which song they wanted to listen to, providing only the titles. I specifically requested that they send me honest reactions to the music. In my opinion, being open and honest about the quality of my music is a huge benefit. Yes, it's not professional quality yet. But that's because I'm still an amateur. Might as well be open about the process, right?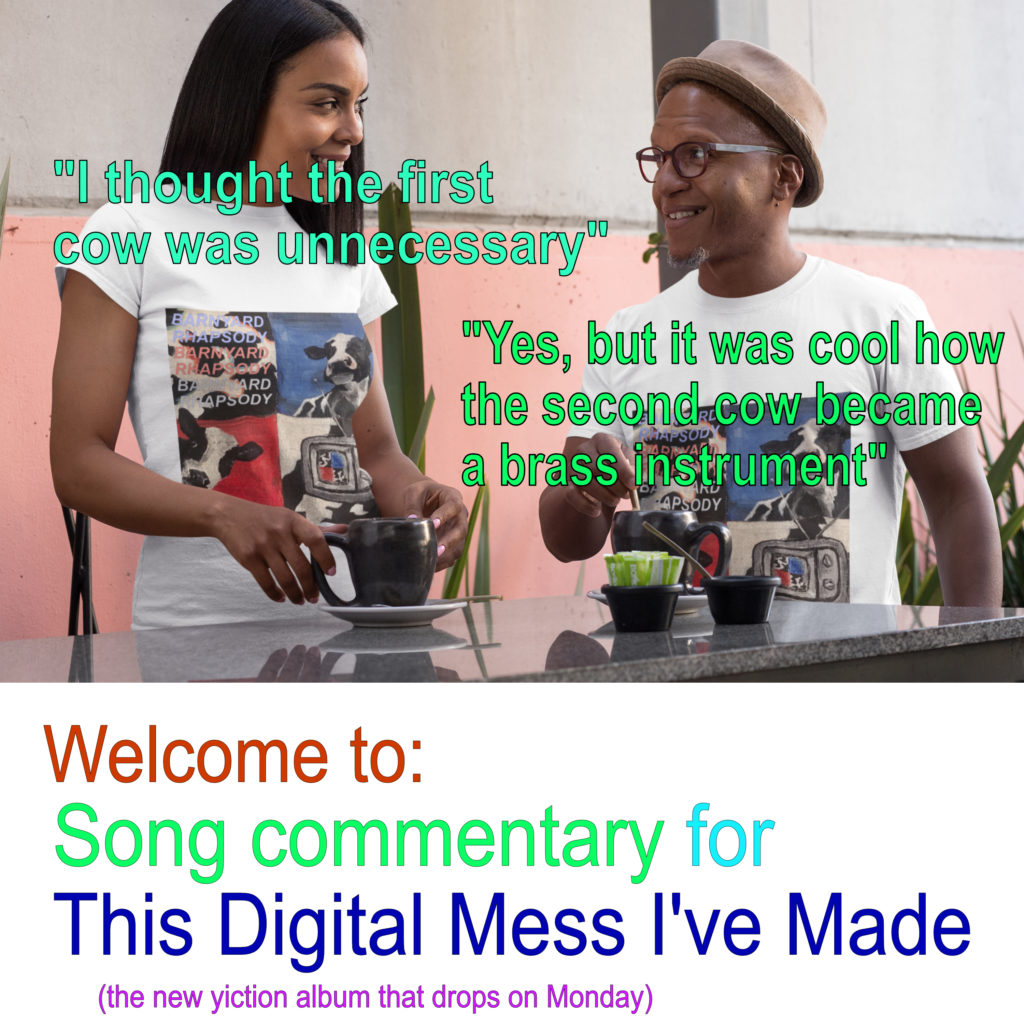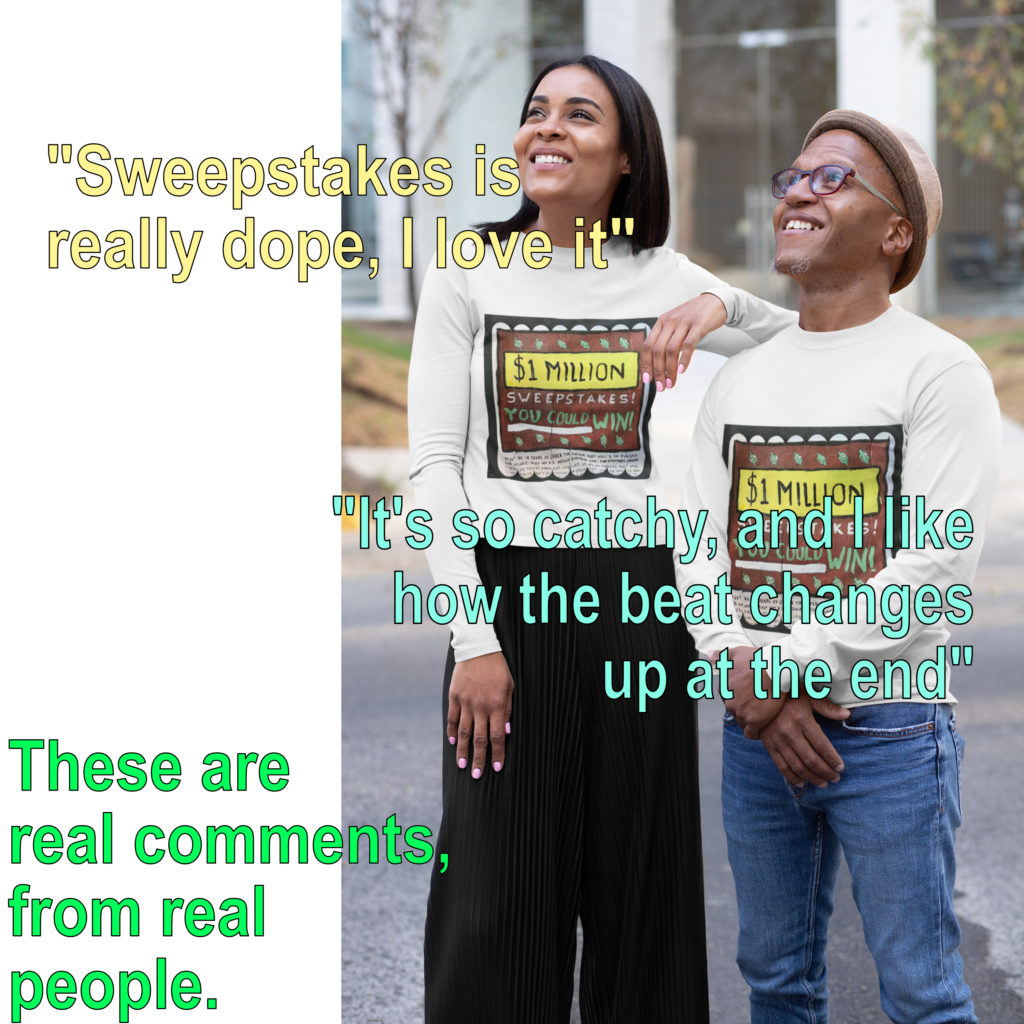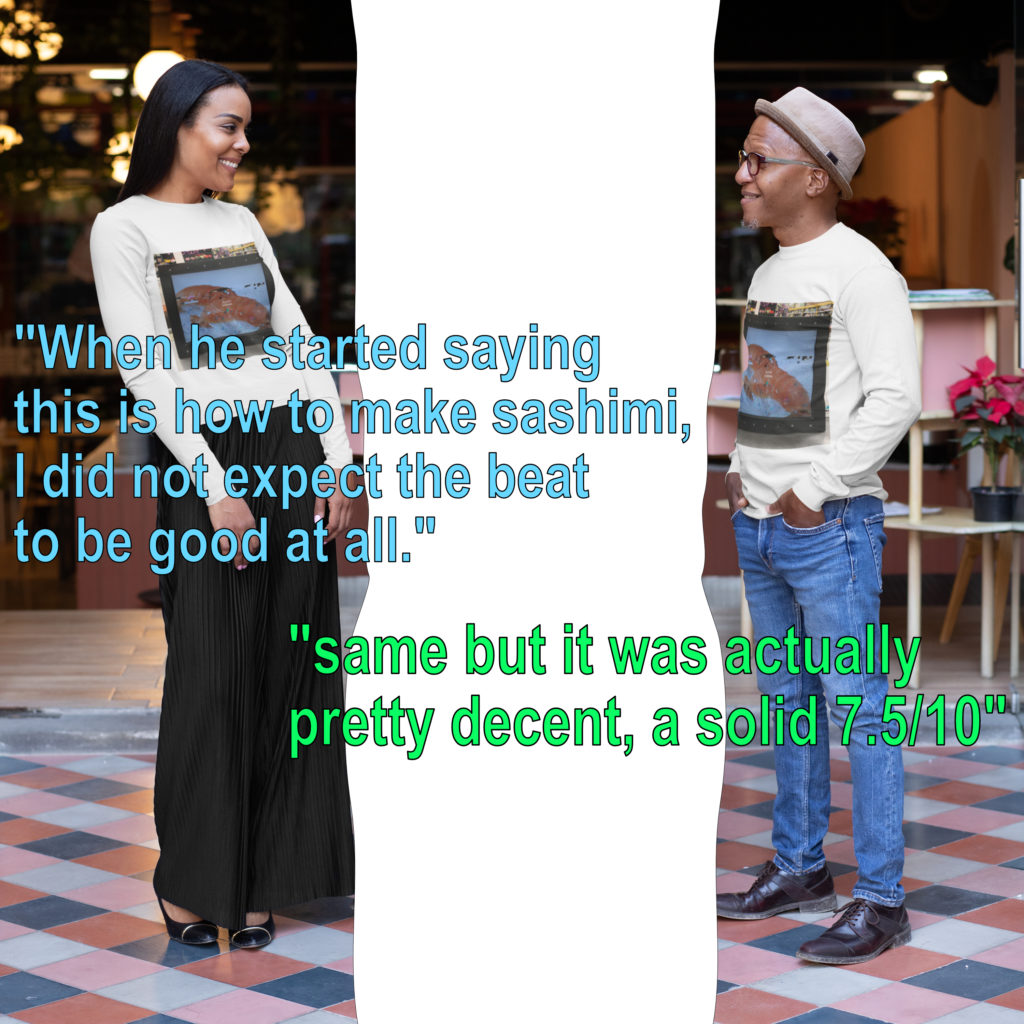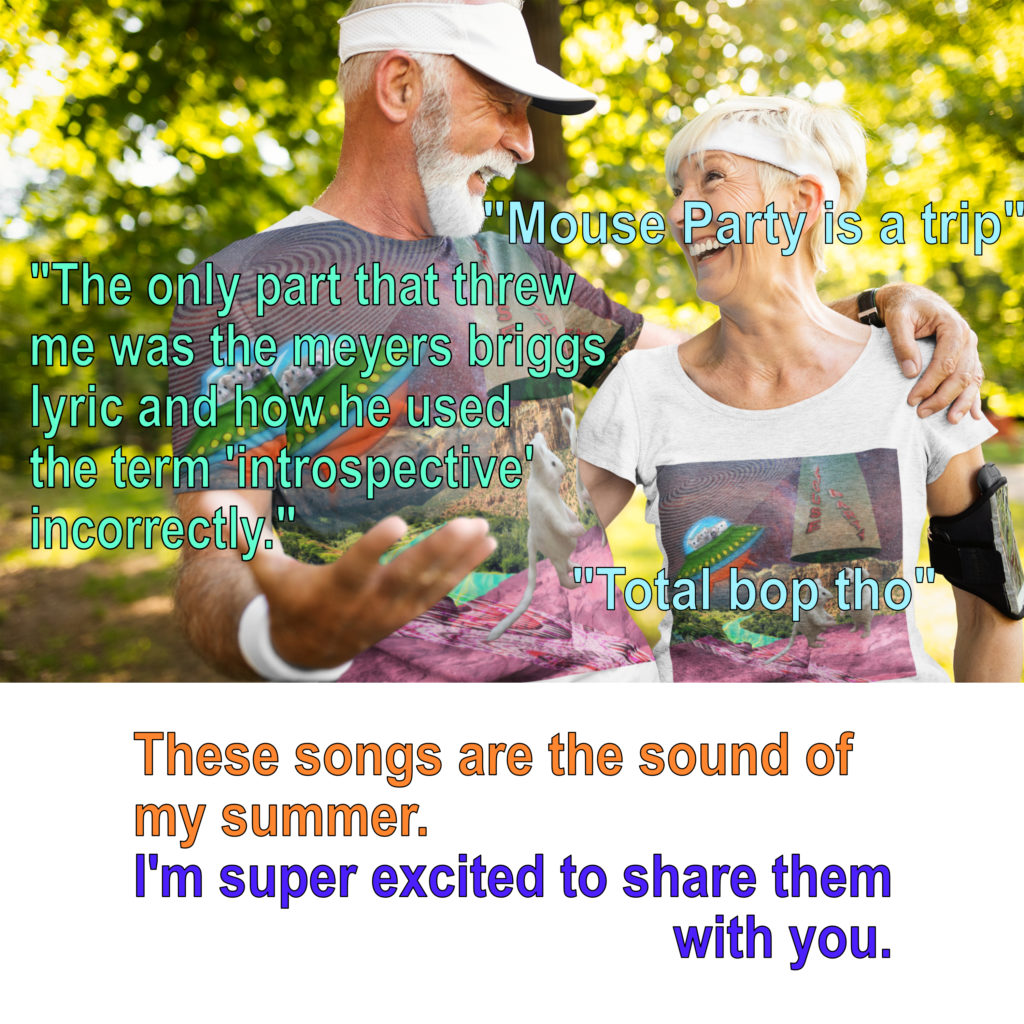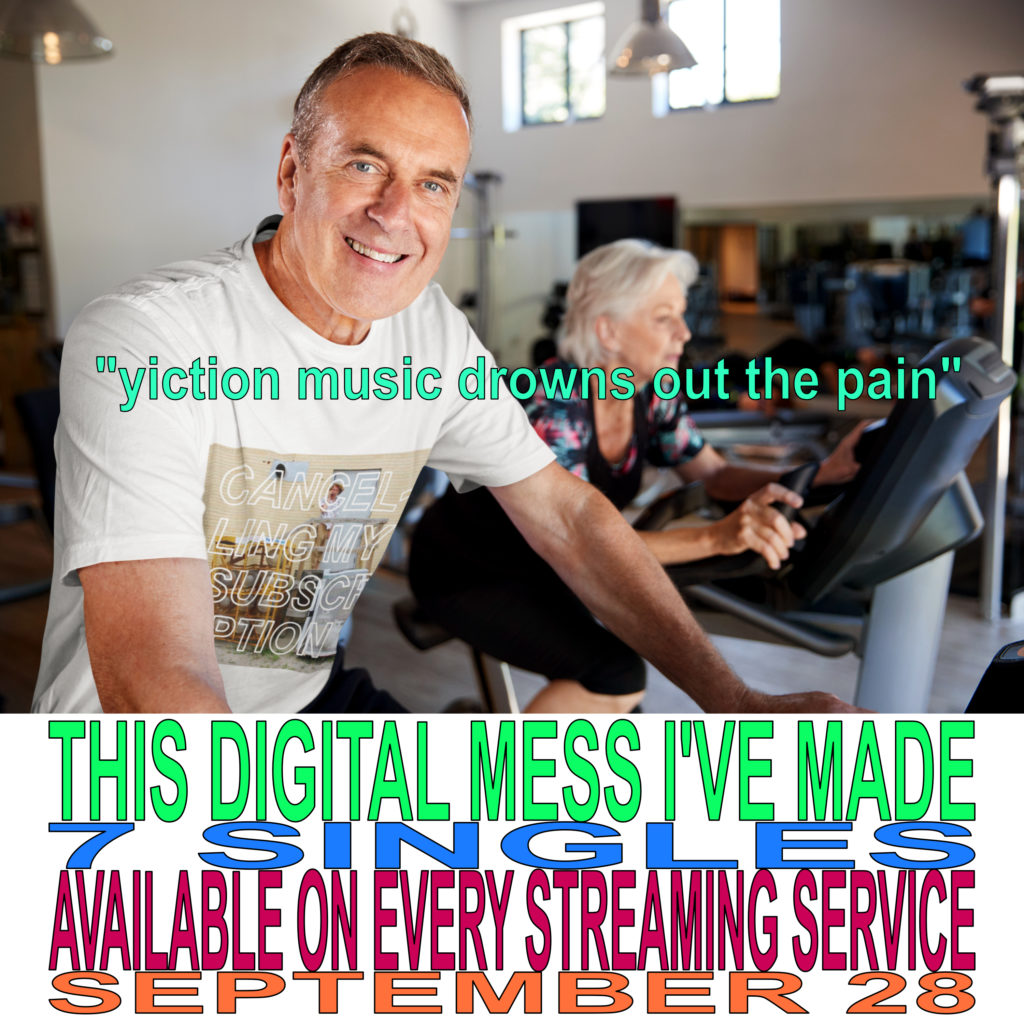 ---
Teaser video marketing
I love making self-aware-ironic videos like this. It gives me a chance to experiment with the different features of Final Cut while injecting my sense of humor into something that people might watch (and enjoy).
---
Playlist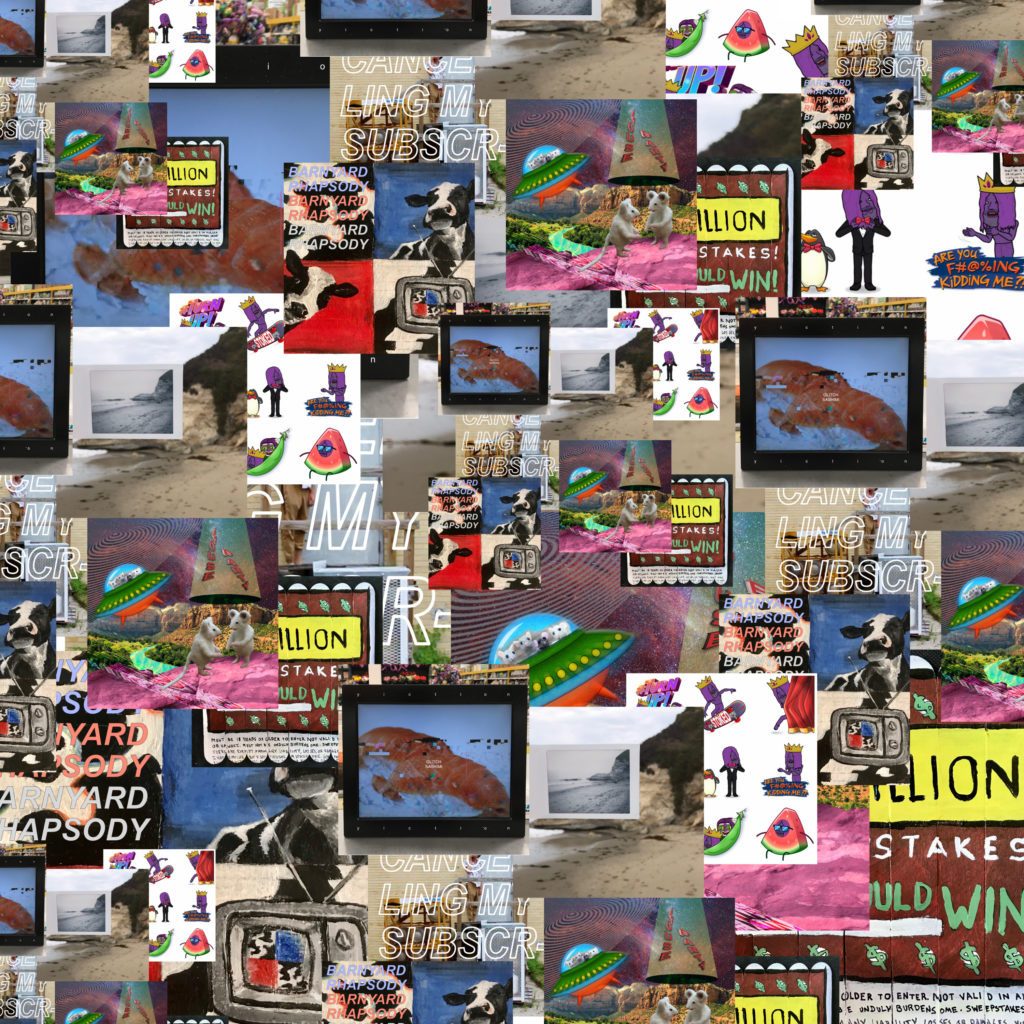 I was going to create and use a mashup album cover like for the This Digital Mess I've Made SONG. However, I thought the bitmoji fit that song too well (and how often do you get the chance to put your strange bitmoji onto an album cover?). So I ended up using this for the playlist cover instead.
I had the idea for "playlist as an album" on July 25, 2020:
Spotify's main library section is playlists. Instead of releasing an album, artists should release each song as a single, aggregate them into a playlist, then promote the playlist like an album. Plus then you can do different cover art for each one (which is fun)

— David Smith (@slimdaveyy) July 26, 2020
Look, employers, I followed through on one of my ideas!