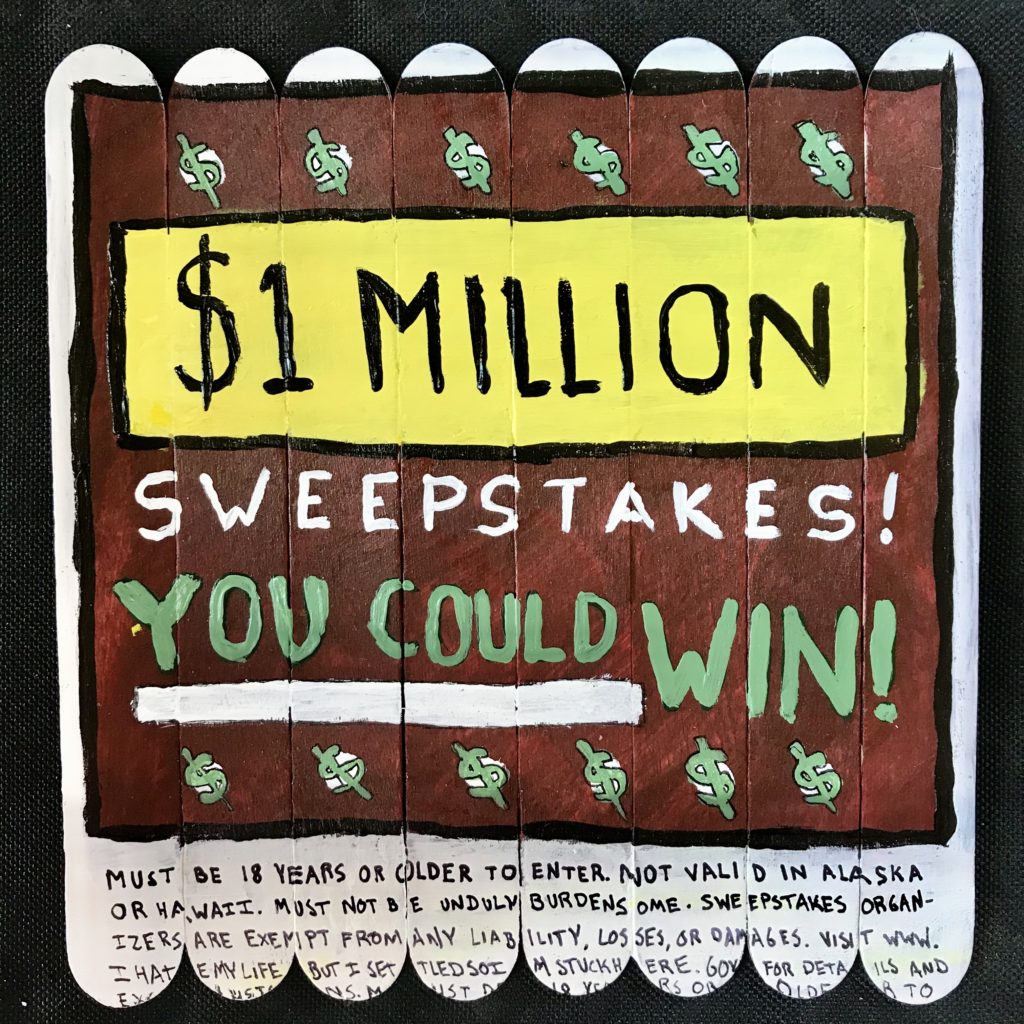 Posted on September 28, 2020
---
Background
This was actually one of the first songs I started after I downloaded Logic in 2019. I called it Lofi Clambake for some reason. It sat, barely developed and untouched, for nearly an entire year.
Then, in July 2020, I was creating a giveaway for the Flavor Friday Newsletter. The theme of the week was giveaways, and I wanted a way to advertise my section of it. I took my microphone and recorded the fine-print vocals you hear in the song in Sonoma's bedroom (I was staying at her place semi-permanently because all of my roommates caught COVID while I was gone renovating the house). Then I looked through all of my old unused music to see if anything sounded suitable enough to exemplify the vibe of a sweepstakes. Lo-and-behold, Lofi Clambake was just chill enough to offer some juxtaposition. Check out the minute-long YouTube video here, which contains a prototype of Sweepstakes.
After I started developing the song, it built itself into a really boring and repetitive place. There's nothing I hate more than boring and repetitive music, so I knew I needed to go somewhat nuclear on it. I wrote up some ironic lyrics one night, then recorded them in my mom's basement the next day. Add in one quick sample from a Publishers Clearing House winner and boom, you've got sweepstakes.
And yes, I painted the album cover myself. No, it is not the best. Yes, they are popsicle sticks.
LYRICS
All the shootas in the boardroom gonna see it now
Tip toein' to the top they gonna see my crown
Win the grand prize and throw them to the ground
Then I'll take the dividends and share them to the crowd
Listen now: