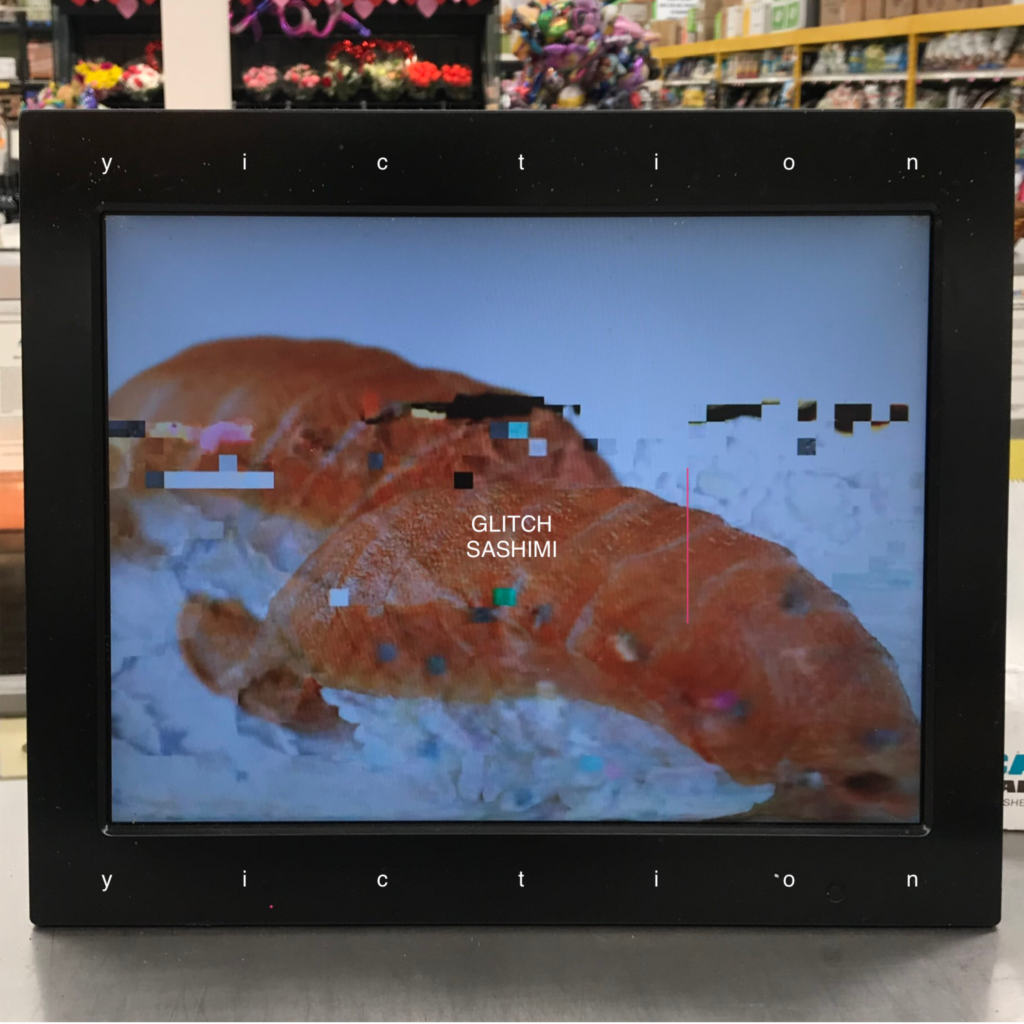 Posted on September 28, 2020
---
HIGH ENERGY LYRICS
This... is how to make... sashimi... according to WikiHow.
STEP ONE!
Choose a fish, fresh fish, salmon tuna yellowtail, any way, delish!
STEP TWO!
Pick a veggie for your side, lemon slice, soy sauce, pickled ginger if you like
with SUUUUUUSHI RICE! STEP THREE
Pick a very sharp knife, cut your fish and keep it nice
STEP FOUR!
Sear in oil sesame, this step is optional but elevates it flavorly!
STEP FIVE!
Cut your fish in little slices
STEP SIX!
Shred your veggies never dice 'em
STEP SEVEN!
Eat it up with chopsticks, don't put it on a screen cuz SASHIMI SHOULDN'T GLITCH!
Everything else
I went to Festival Foods with my mom over winter break in January 2020. We were walking through the meat department and they had a screen on their sushi counter. It was showing photos of sushi and sashimi, but a bunch of the parts of the screen were glitched out. On the drive home (and our subsequent drive to Iowa the next day), I wrote the lyrics. I officially finished the lyrics on January 10th, 2020, in the middle of nowhere in Iowa: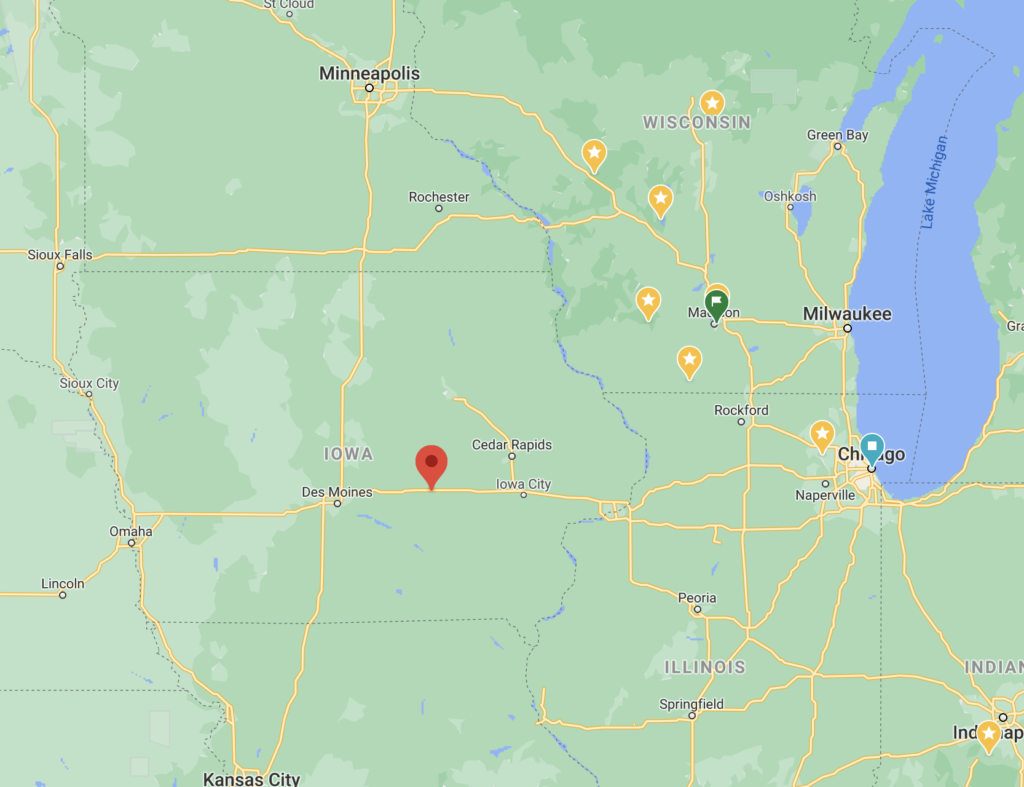 I took a screenshot of the lyrics as soon as I finished them and this is where I was.
I technically released this song in March after I finished with the beat, and a really really bad rendition of the lyrics. But I thought it sounded like trash, so I pulled it from streaming services, then spent the summer "perfecting" it.
In my opinion, this is the weakest song on the playlist. But that might just be vocal insecurity.
Fun fact: if you look closely at the album cover, you can see a red dot underneath-and-to-the-right of the "i" in the lower "yiction". This is because I made this album cover in Apple's photo markup, and I accidentally made that mark with the pen tool when trying to deselect a text box. If you've ever used markup, you know what I'm talking about.
Another fun fact: I went back to the Festival Foods in July 2020, and the screen was still glitched: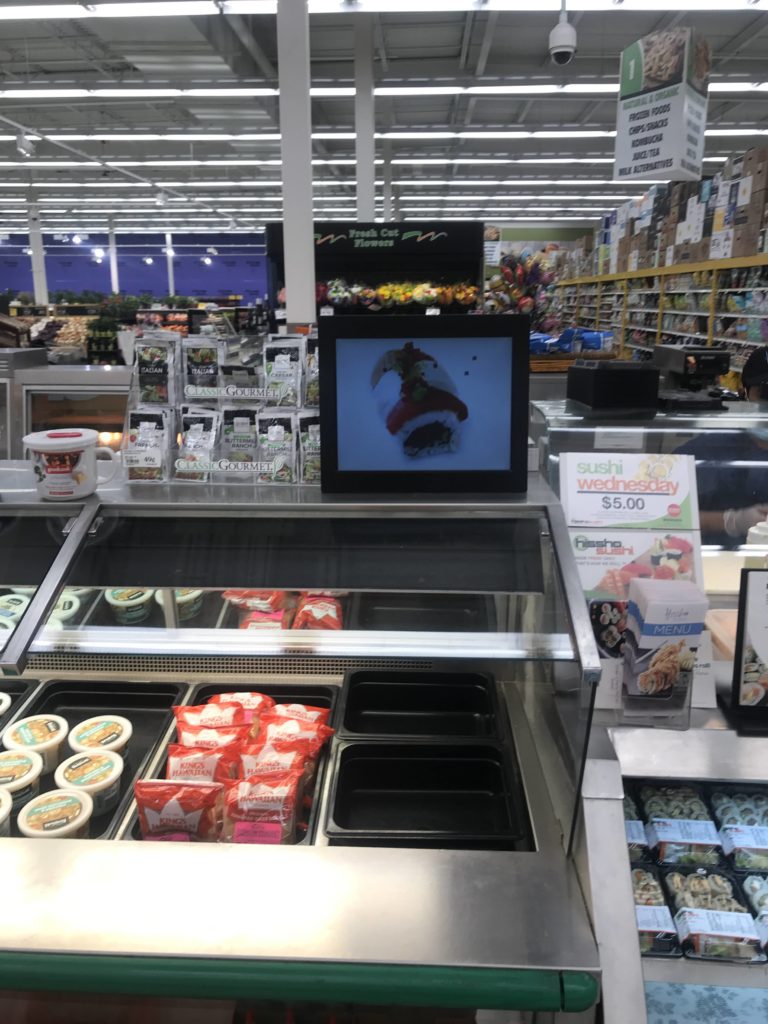 Come on, Festival. Fix your screen.
Listen now