Posted on October 27, 2020
---
Welcome to Cheyenne, Wyoming
We rolled into Cheyenne late at night. Our devices were nearly dead. The air was cold. We were nearly out of water. Both Sonoma and I agreed that we needed to have a library day.
I can't stress enough how awesome libraries are. They're a warm place equipped with electricity, water, and wifi, all for the price of free. Talk about a cool concept.
Sonoma and I spent the following morning at Wyoming State Library. This library has a single floor, many stacks of books, and a small collection of some cool western paintings.
After working there through the morning, we took a break and walked around the town. After a quick lunch of pumpkin-oatmeal tortillas, we ended up at Laramie County Library. This library is modern, hip, and well-equipped.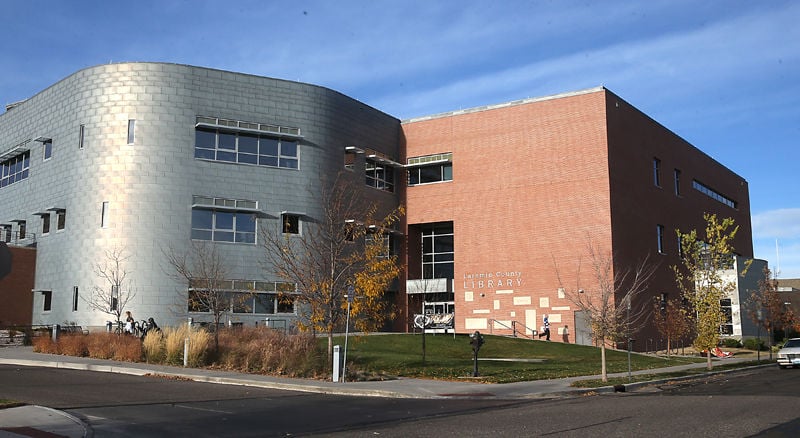 However, no library is without flaw. Laramie County Library has a high volume of daily visitors. Due to the coronavirus, you are only allowed to stay for a 3-hour period.
I went inside and felt the itch to create music. So I positioned myself next to a window with a great view of the local Taco Johns and got to work.
My production goal for this song was to create something that didn't "hurt" to listen to. It is meant to be smooth, calm, and soothing. In fact, the first export of the song was called "protect yourself from hearing loss.wav".
I sampled the main sound (the soft one that solos at the beginning) from myself – I'd been playing around with that instrument earlier in the week, and I felt like that melody fit the feel of the library.
Then, I spent nearly an hour and a half perfecting the percussion instruments.
The kick drum was first – a popping, quiet kick that you FEEL instead of HEAR. Unfortunately, it's kind of hard to hear over a phone speaker. This is a common problem with low-end sounds. There are a few tricks you can do to make it more audible over phone speaker, but I forewent that route in favor of the purity of the sound. For this reason, I suggest listening to the song with headphones or a larger speaker.
I chose the rest of the percussion instruments on the basis of "ear-ticklement". I like it when percussion tickles the ears instead of smashing them to bits. I kept the sounds soft, nuanced, and layered so that it feels nice to listen to. I think that's a part where I struggled on my playlist album This Digital Mess I've Made. The sounds are all there, and they're funny (or interesting) to listen to, but they aren't really NICE to listen to.
If you're interested, here's the percussion track in all it's complexity:
If you want the bassline put in there for any reason (or any of the other parts) hit me up and I can send you the files. Happy to help with anything, from sampling it for your own song to just for listening pleasure.
The last hour of production was done in the "Western History Room" of the library. It had a great view, and I took a photo in there that I thought might end up as the album cover:
At the end of the three-hour period, a security guard came and told us it was time to go. Luckily, I was already uploading the song by then, so it was no problem whatsoever.