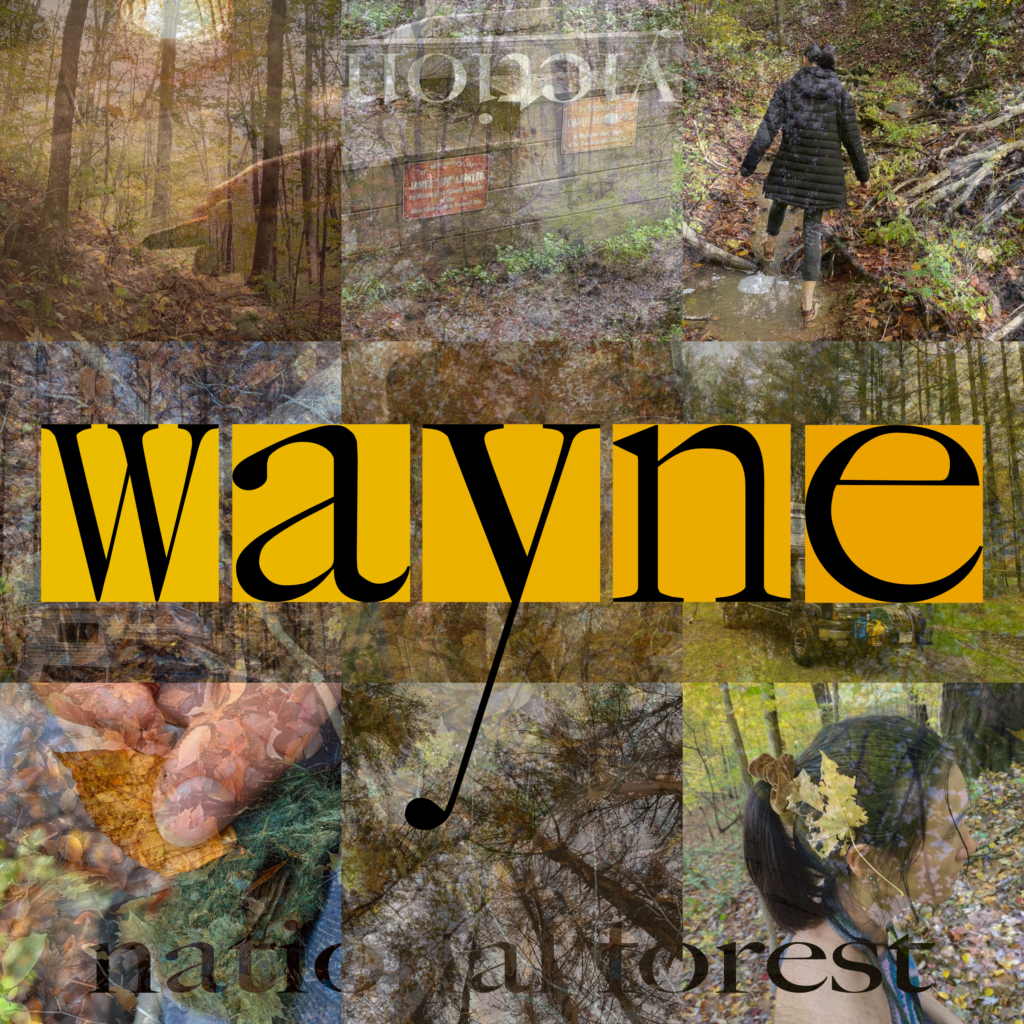 Posted on February 4, 2022
---
There is little you need to know about Wayne. You can google for facts, rules, regulations, and history, or you can watch my video:
But to feel Wayne… that is something different. Something you can't co-opt from a wikipedia page. Something you can only hear, smell, touch, and taste, something beyond our superfluous visual realm.
Although I can't help with the smell, taste, or taste, I did attempt to help with the sound. Throughout these songs, you will hear background noise recorded on my phone in the Wayne National Forest. White-noise raindrops pocking on the roof (the "snare" in Haunted Anarchy Bolo is a particularly loud "pock"), beetles buzzing in the distance, a liminal hike. That's it, actually.
In another sense, I helped with the visuals. The album cover is a collection of photos from my time in Wayne.
Invisible easter egg:
So take a journey with me to Wayne; Wayne, the song. Wayne, in the audible flesh. 
Normally, my suggested mode of listening for yiction songs is a phone speaker on ~75% volume, but these songs sound like shit on the phone speaker. For these, I suggest headphones.