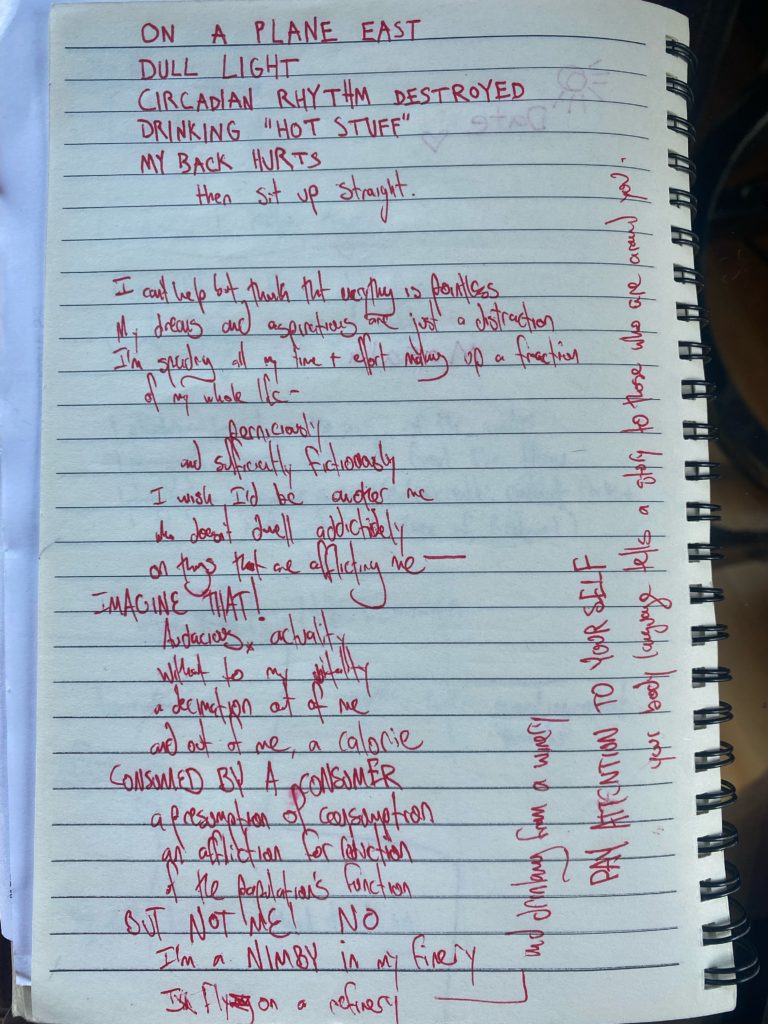 Posted on May 19, 2022
---
ON A PLANE EAST
DULL LIGHT
CIRCADIAN RHYTHM DESTROYED
DRINKING "HOT STUFF"
MY BACK HURTS
then sit up straight.
–
I can't help but think that everything is pointless
My dreams and aspirations are just a distraction
I'm spending all my time & effort making up a fraction
of my whole life –
perniciously
and sufficiently fictitiously
I wish I'd be another me
who doesn't dwell addictedly
on things that are afflicting me –
IMAGINE THAT!
Audacious actuality
Without to my vitality
a decimation out of me
and out of me, a calorie
CONSUMED BY A CONSUMER
a presumption of consumption
an affliction for reduction
of the population's function
BUT NOT ME! NO
I'm a NIMBY in my finery
I'm flying on a refinery
and drinking from a winery
PAY ATTENTION TO YOUR SELF
your body language tells a story to those who are around you.